One item that is definitely worth adding to your growing closet is a staple cream sweater from Zara. Which is known for its high quality, pieces that are fashion-forward yet competitively priced. To discover a few ways that you can style outfits of the day using a Zara cream jumper, simply continue reading for valuable inspiration.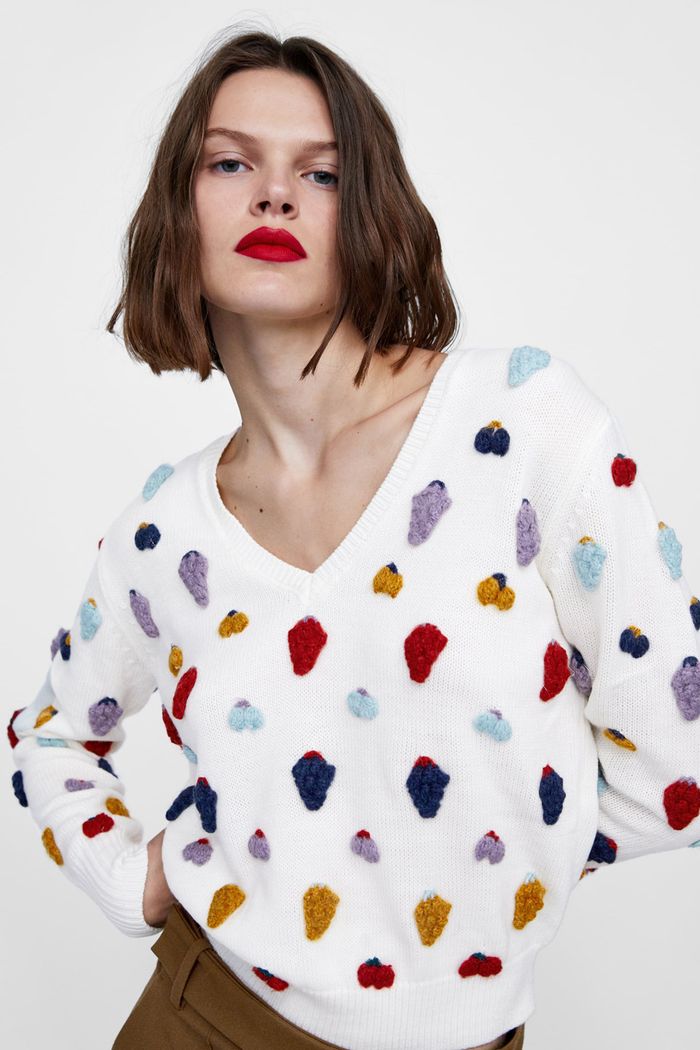 How to style a Zara cream sweater:
Tucked into high waisted jeans:
If you love how flattering high-waisted jeans are, you may want to pair your favorite go-to pair of jeans or a pair of new Zara high-waisted jeans or jeggings with your sweater. You may even want to style your sweater so the front of your sweater is tucked into your jeans and the back hangs out, to be fashion-forward. To complete your outfit simply pair your sweater and jeans with a pair of classic suede ankle boots. Since your sweater is cream, you may want to select beige boots that will compliment the color of your sweater.
Over a shirt dress:
Have you experimented with wearing a sweater over a dress before? It's a great idea to wear your cream sweater over a classic shirt dress for a look that's appropriate for brunch with friends, a date, college, or a day at the office if you're a working woman. For example, a cream sweater will look sophisticated and classy over a crisp, white shirt dress paired with nude heels that will lengthen your pins. To accessorize this particular look, opt for a simple gold necklace or a pair of gold stud earrings.
With a pair of leggings and thigh high suede boots:
If you're looking for an outfit idea that's as comfortable as it stylish, simply pair a basic pair of leggings with a soft t-shirt your cream Zara sweater, and a pair of stunning thigh-high suede boots. If you're not afraid of taking style risks, you can complete this look by pairing a silk neck scarf tied into a bow around your neck. For a look that's classy, timeless, and a little bit preppy.
White a mini skirt and pointy ballet flats:
Sweaters look gorgeous tucked into mini skirts paired with tights and pointy ballet flats. If you like this particular outfit idea, be particular about the shirt or blouse that you place underneath your sweater. As the right choice of shirt or blouse can elevate your outfit. For example, if you want your look to have a feminine vibe, you can always opt to wear a shirt with a bow, ruffle details, or a peter pan collar to add an extra touch of femininity to your outfit. Why is it a good idea to opt for ballet flats that have a pointy toe instead of a classic round toe? Shoes with pointy toes look a lot more grown-up than shoes with rounded toes. Especially with flat shoes like ballet flats.
So whether you prefer wearing dresses, skirts, leggings, or jeans, hopefully, you've discovered a new outfit idea that boasts a fashionable cream Zara sweater.