What precisely is an Indian summer, and how did it get its name? Some think the phrase originated from the Algonquian Native Americans, who thought the warm breeze came from one of their gods or powerful spirits. According to another report, Native Americans would harvest extra food during the brief period of warm fall weather before winter set in. Yet another theory is that European settlers in New England are responsible. Each year, the warmer weather would mean that the Native Americans would attack the settlers once more. They then looked forward to the arrival of chilly, snowy weather in late October since it meant they could relax a little. An Indian summer is defined as a period of unseasonably warm and dry weather that occurs in the temperate zones of the northern hemisphere between September and November.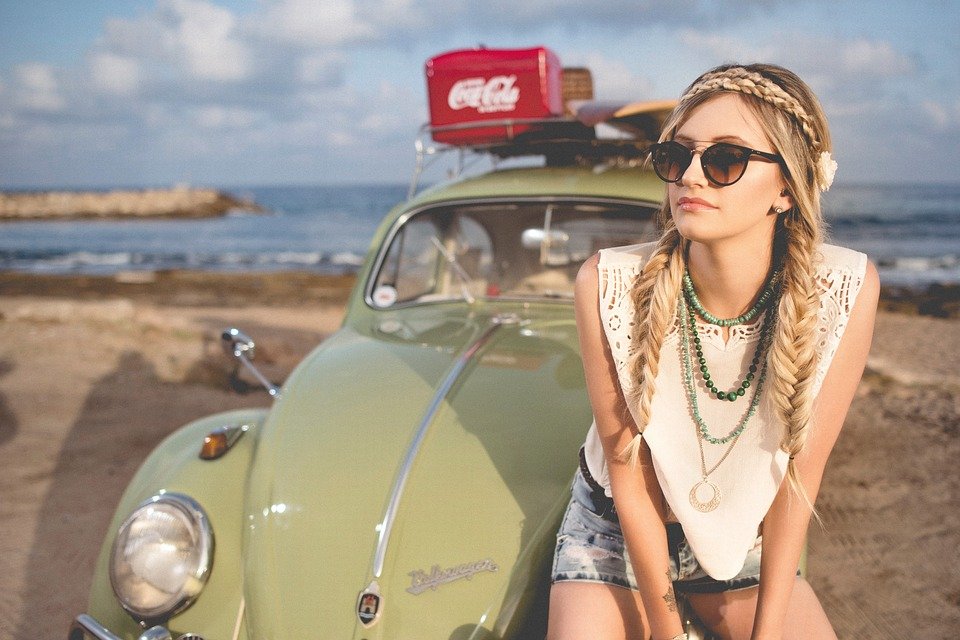 This year, some of the old classics are back (denim, for example), but wild leopard jackets, luxury laces, and smoldering blush tones as well as bold hues are just a few of the fall trends you can get excited about right now.
Denim on Denim
Denim is a top trend, from denim shirts to toe. Low-slung jeans are the hot vibe worn with midriff-baring tops that are both sophisticated and chic. Quick and easy dressing from day to nightwear is accentuated by the season's trending cut-out tops with "holes" in unexpected places.
Bermuda Shorts
Bermuda shorts for women are a highly adaptable Indian summer look, as they can be worn from the office to sophisticated meals, parties, and weekend trips thanks to the hem length. All you have to do is pick the proper fabric, cut, design, and length, which can range from a few inches above the knee to barely across the knees (not to be confused with Capri pants, often known as clam diggers, that hit at the calf muscle, or pedal pushers that are worn just below the knee).
Sweater Vests
Sweater vests have been seen on the runways in previous seasons, but this year, they're making a huge comeback in various styles, shapes, and colors. Chunky crotchet, knobbly knitted, and tightly tailored varieties will ensure that there is something for everyone.
Waistcoats can be worn on their own or layered over an oversized blouse with the hottest voluminous sleeves.
Textures
Delicate fabrics, soft satins, and laces all add texture to the styles for the season. Fringe is trending again as well – think chic bohemian styles. Statement pieces may include chain detailing in various areas.
Roaring Twenties
The Roaring Twenties styles are also making an appearance with flapper-style (and nightie-inspired) dresses in silks and lace being ideal for party animals. The Little Black Dress never goes out of style and this season they are super short and super fitting.
It is anticipated that some of the autumn fashion codes will be, in a word, fun. Flamingos extending their wings over ruched tiny dresses, huge shoulders, and 80s-inspired sportswear have been seen lighting up the runways. Y2K fashion trends and colors are also hot this season with Gen Z seeking to revive the early 2000s.
Colors and Accessories
Vibrant and bold colors are on trend with lime green making an appearance all over the place. Large bags and clogs are a must this Indian summer season.
Wherever the name came from, it is an ideal time to take advantage of the warm weather before winter sets in. Lazy, hazy days and cooler nights can get you in a party mood when it comes to fashion choices.