If you are proud of your creative flair and enjoy DIY projects, you can take your style game to the next level, by crafting your very own DIY fashion projects. For inspiration, to get you started, simply continue reading!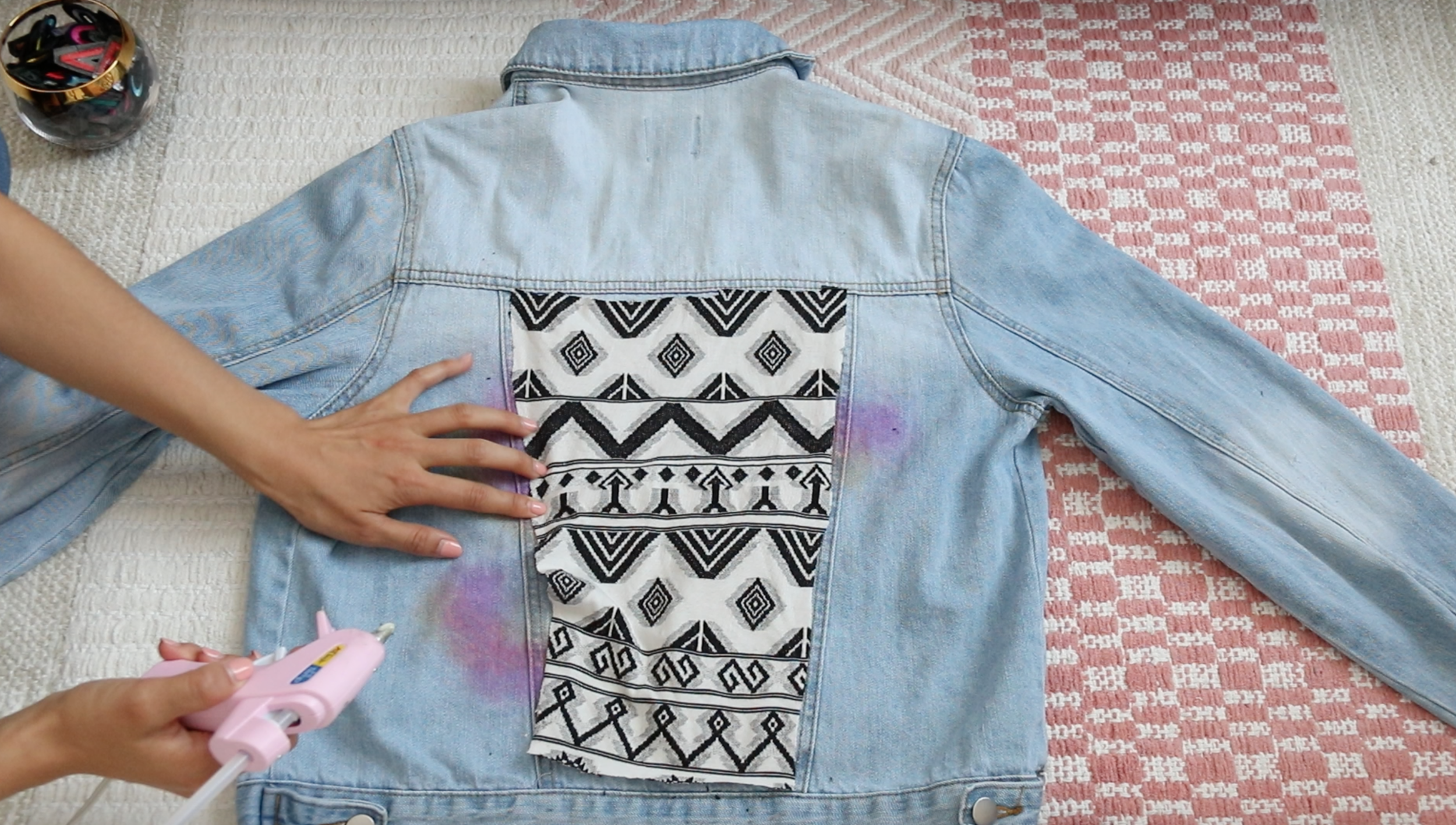 DIY Fashion Projects To Inspire Your Creativity:
Create a skirt and top set from a long chambray shirt:
If you love the look of matching skirt and top sets from your favorite stores, you can easily create an inexpensive, one-of-a-kind skirt and top set using a long chambray shirt. Which you'll be able to cut into two pieces a crop top which you can turn into an off-the-shoulder chambray crop top and a mini skirt which you can create using a bit of elastic for a waistband and a sewing machine. Even if you're not experienced with a sewing machine, it doesn't matter as you won't need to worry about difficult tasks such as trying to line up buttons on your skirt and top as they'll already be sewn in place. If you don't have a chambray shirt you can simply opt for any old shirt that you have lying around or purchase an inexpensive shirt from a thrift store or a fast-fashion store.
Iron-on patches onto a denim jacket to create a one of a kind jacket:
If you want to express your individual sense of style but have limited sewing skills, there's no need to worry as you can create a head-turning, unique denim jacket without any sewing skills. Simply purchase a few inexpensive iron-on patches which you can iron onto your plain denim jacket. If you don't want to opt for a traditional blue denim jacket you may want to opt for a white denim to wear over shorts and dresses during the warm summer months or a black denim jacket that will look cool paired with black skinny jeans or a black leather skirt. If you want to pick up a good quality denim jacket to use that won't break the bank, shop at your local thrift store as you should be able to pick up a vintage Levi's jacket for a fraction of the price of a brand new denim jacket!
Hand paint eye catching designs on a pair of white sneakers:
Another way to showcase your creativity and style is to hand paint eye catching designs on a basic pair of white sneakers. For example, you may want to hand paint a floral picture onto a pair of white Converse. The key is to use a stencil, unless you have a steady hand. At least until you get the hand of hand painting your designs onto white sneakers. As if you make a mistake painting on white sneakers it may be hard to fix your mistake. Once you get the hang of it you may want to paint sneakers as gifts for your loved ones!
So what are you waiting for if you love DIY and standing out from the crowd, it's definitely well worth making all three of the DIY fashion projects mentioned above!