If you wish your kitchen was a more attractive space to spend time in as you spend time in your kitchen every day, it's your lucky day. As if you continue reading you'll discover a handy guide on how to decorate your kitchen to elevate your cuisine style.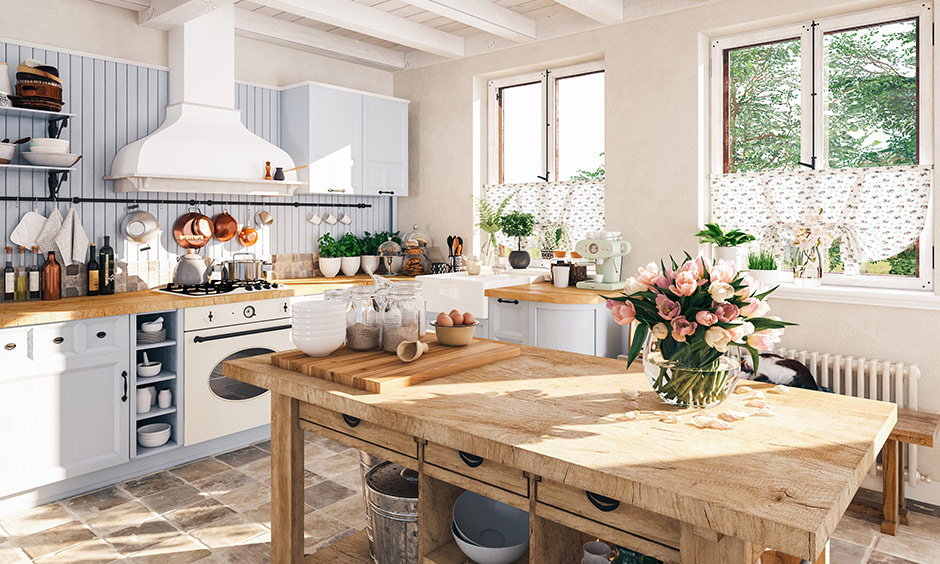 Cuisine Style: How To Decorate Your Kitchen
Transform your kitchen into a tuxedo inspired kitchen:
Have you ever seen a photo of a tuxedo kitchen? A tuxedo kitchen is a kitchen that incorporates primarily black and white accents. For example, if you transform your kitchen into a tuxedo inspired kitchen you may want to create a stylish yet functional backsplash for your kitchen which features alternating black and white tiles. You can even replace your flooring with attractive black and white tiles. You may also want to purchase bar stools for your kitchen island which are black and to replace your kitchen coutner top with a black marble kitchen counter. Your options are endless.
Choose a bold accent color to display throughout your kitchen:
Alternatively, if you'd prefer your kitchen to be more colorful and to reflect your bold personality, it's a great idea to select a bright accent color to display throughout your kitchen. For example, you may want to incorporate yellow dishcloths, a yellow flower vase and to hang yellow decorative plates on your kitchen's walls in order to make yellow your kitchen's accent color. Alternatively, if you love nautical dining tables for your home, you may want to use navy blue as the accent color for your kitchen makeover.
Paint a feature wall in your kitchen with blackboard paint:
Imagine how fun it will be to be able to write your weekly grocery lists or your weekly menu on an oversized blackboard in your kitchen. Alternatively, if you have kids you may be interested in using your blackboard in order to create a household chore chart to ensure that everyone in your household shares the responsibility of keeping your home clean and tidy.
Hang up a cute apron in your kitchen:
If you want to look just as stylish as your newly transformed kitchen, you may want to hang up a decorative hook in your kitchen from which you can hang a cute apron. So that when you cook or bake in your kitchen, you'll look chic and stylish. As a bonus you'll never have to worry about getting your tidy clothes dirty if you get into the wise habit of wearing an apron every time that you cook in your kitchen. If you have kids you may want to purchase each child their own apron so that they'll be encouraged to experiment in the kitchen with you!
So what are you waiting for, if you want to ensure that you look stylish when you're cooking and that you get to spend time in a stylish kitchen, it's well worth actioning the tips that are listed above. Especially if you are into home decor and are a self confessed die hard fashionista.