All denim is not created equal and if there's nothing like a classic pair of Levis jeans. However, if you already have countless pairs of classic blue jeans and black jeans in your wardrobe, you may want to purchase a pair of well fitting white vintage Levis jeans. If you are in need of some style suggestions, to put together stylish outfits with your vintage white jeans, just continue reading.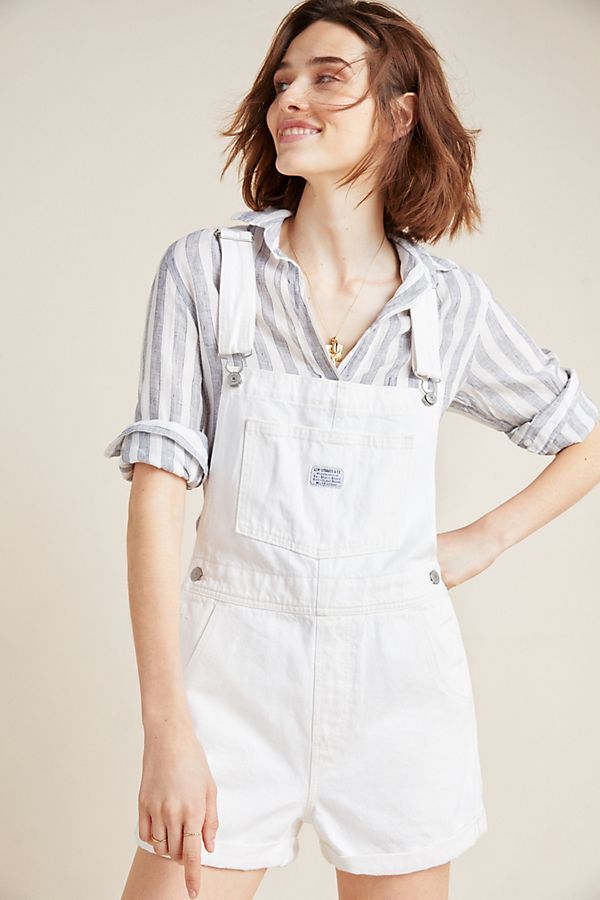 How to style white Levis vintage:
Cold shoulder trend black top with white Levis vintage jeans outfit:
You may want to style a cold shoulder, trendy black top with your white vintage Levis and either a pair of boots, sneakers, espadrilles, plimsoles, or heels. Depending on the type of footwear which you want to wear. If you're worried that you may get cold, you may want to carry a classic blue denim jacket with you or a tan bomber, leather jacket with you, to put on if it gets colder. You may even want to opt for a white denim jacket that matches your vintage Levis jeans.
With a blue and white striped shirt:
For a look that is summer friendly and has a fun, nautical aesthetic, you can't go wrong pairing a blue and white striped shirt with your white vintage jeans and a pair of white sneakers such as a pair of Keds or Converse. Alternatively, if you're not a fan of sneakers, you can also team this look with ballet flats, espradilles or plimsoles. To complete your look pair a navy or a white cardigan over your striped shirt.
With a band t-shirt and an unbuttoned chambray shirt:
If your style aesthetic is a little grungier or has an edge, you may prefer wearing your white vintage Levis jeans with some nostalgic retro t-shirts. Instead of pairing your top with a cardigan or jacket, wear an oversized unbuttoned chambray shirt over your band tee for a look that's a little rock and roll and effortlessly stylish. You may want to accesorize this look with dangly earrings and a statement necklace. If you're into combat boots or Doc Martens, they'll look fabulous with this paticular outfit. Lastly if you're not into chambray, you can also create a similar look, with a plaid shirt, such as a black and green plaid shirt.
With an oversized sweater:
On colder days, you can pair your white vintage Levi jeans with a comfortable, cozy, oversized sweater such as a biege or grey cableknit sweater or a fisherman's sweater. Both of which are just as stylish as they are cozy.
With a black or nude turtle neck:
Instead of a sweater you may want to pair your vintage white Levis with a black or nude turtle neck which will ensure that you look timeless and glamorous. If you opt for this look make sure to complete your look with a pair of comfortable ballet flats.
So if you are thinking of ways to style your vintage white Levis jeans, hopefully you've found a few ideas that are appropriate for each season. As white jeans are a style staple no matter what time of year it is!