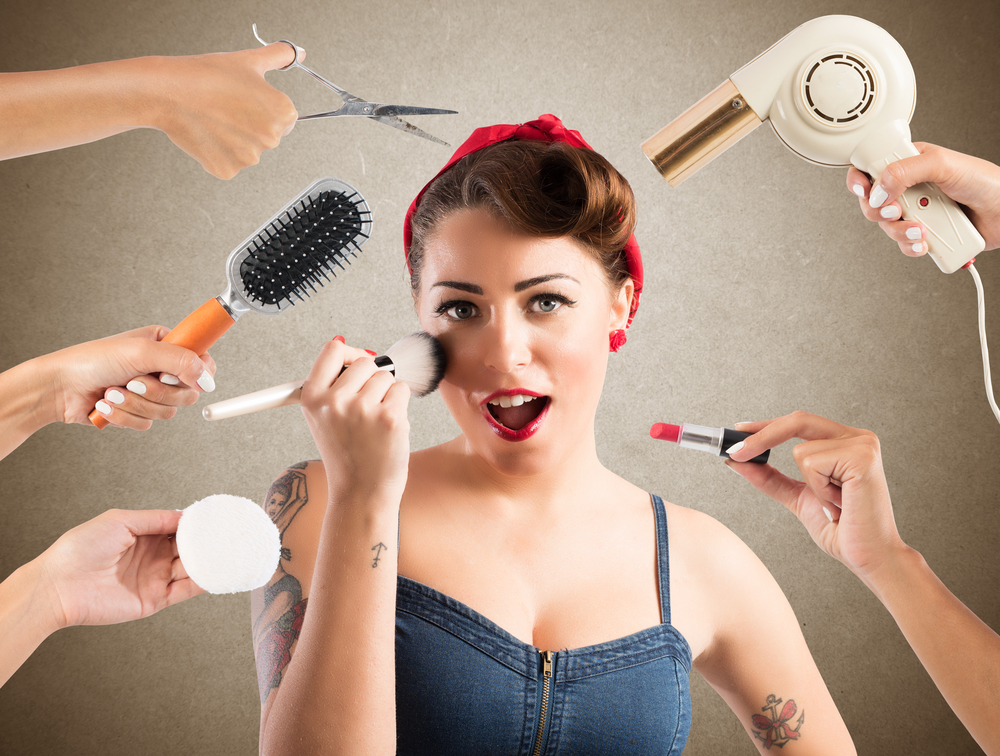 A career in cosmetology is a multi-faceted one, with several different options and roads to take depending on which area of cosmetics you are particularly drawn to. It is often a role that leads to high job satisfaction, as most cosmetologists have always had a great interest in health and beauty.
Perhaps you are longing to change careers, tired of being stuck in the same 9-to-5 job. Maybe you are looking to turn your passion into a position that will earn you a salary while also being something you thoroughly enjoy.
Or perhaps you have just completed your training and are now looking for the ideal job but struggling to make progress. If this is you, then a cosmetology resume update might be the last missing piece that needs to be put into place before you achieve your ultimate goal.
Whatever the case may be, a cosmetologist's role offers a wide range of benefits and perks, not just within the job but also for life in general. Here are just a few of them.
High Level of Job Satisfaction
Most people in the cosmetology industry are there because they've had a long-standing interest and passion for health and beauty. As a result, you will likely go to work every day knowing that whatever tasks you have in store will be something you are going to enjoy.
And you won't be alone. Your colleagues are all going to be like-minded individuals. While it surely won't be the only thing you discuss, the fact that you will likely all have a shared interest in cosmetics will provide an excellent basis to form strong friendships.
A satisfying job that makes them happy is something that so many people strive to find. But it is not the only tip we have when it comes to happiness. Check out this savvy list of other things you can do to help you feel happier!
Flexible Work Schedule
Many cosmetology jobs within salons and other larger companies offer their employees a high degree of flexibility when it comes to their work schedules. Your clients will likely be making appointments to suit their own agendas, so salons need their staff to be on hand to cater to their needs throughout the day.
There is also the option to become self-employed. It is estimated that in 2020 up to a third of salon workers were self-employed with total flexibility and control of their work schedules. Not only could you find yourself doing a job that you love, but you may also be able to decide precisely when you do it!
Varied Career Opportunities
Under the umbrella of cosmetology are a great number of different roles and titles. These roles include makeup artist, salon owner, hair stylist, hair colorist, and nail technician to name a few. No matter which area of beauty and aesthetics you enjoy, there is likely a job role for you.
And there is nothing to stop you from changing roles. As long as your license or qualification doesn't restrict you to one chosen area of expertise, you can become skilled across a wide range of areas which may one day arm you with the tools and experience necessary to open a salon with massive earning potential!
Form Meaningful Relationships
Not only will you form friendships with those you work with, but you will likely form very close bonds with your clients. They are there putting their trust in you to make them look and feel their best, and if you can do this, they will likely come back to you again and again.
They may even recommend you personally to their friends, allowing you to form the early tendrils of your own client list to take forward into your business venture!
There are perhaps few jobs in the world more satisfying than a cosmetologist. Your only objectives are to make people feel great about themselves and earn money while doing so.
What could be better than that?