If you're on the hunt for some new jewelry to add to your collection, you may want to consider pieces made with gold vermeil. Gold vermeil is a type of gold-plated silver, and it's a great option if you're looking for something that's more affordable than solid gold but will still give you that luxurious look. Keep reading to learn more about how to style gold vermeil jewelry.
What is gold vermeil jewelry?
Gold vermeil jewelry is made of gold-plated sterling silver. The gold plating is thick enough that it won't wear off, and the sterling silver will still hold up even if the gold plating does tarnish over a longer period of time. Gold vermeil jewelry is a great way to add a touch of luxury to your outfit, and it's also very affordable in comparison to solid gold pieces thanks to the sterling silver base metal. Vermeil jewelry is a great option for those who are looking to add more quantity to their collection. With a thick layer of gold over the silver base, it can easily complement different ensembles. Kendra Scott is a great website that offers jewelry of all kinds, from gold vermeil to sterling silver and even mixed metals. Check out some of their durable, high-quality pieces to add to your jewelry collection.
How do you accessorize with gold vermeil?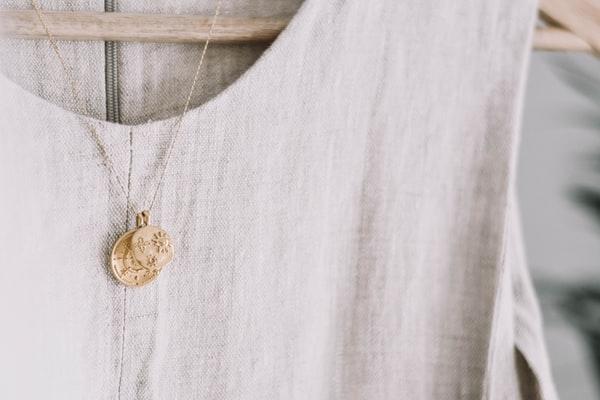 There are many different ways to accessorize with gold vermeil jewelry. You can wear it as a necklace, bracelet, or ring, or you can use it to accent your other accessories. For example, you could add a gold vermeil necklace to your favorite black dress for an elegant evening look, or you could pair a gold vermeil bracelet with some colorful bangles for a more boho vibe. No matter what your style is, there's sure to be a piece of gold vermeil jewelry that will complement it perfectly.
How do you style a gold vermeil bracelet?
Gold vermeil bracelets are a great way to add some glamour and sparkle to your outfit. They come in a variety of styles, so you can find the perfect one for your look. Start with a simple gold vermeil bangle and add more as you go. This will help keep your look from becoming too busy or overwhelming. If you're wearing a dress or skirt, try pairing your gold vermeil bracelet with some heels and earrings in the same metallic color for a coordinated look. Check out the Davis 18k Gold VermeilCuff in White Diamond or the Marlee Multi Strand Bracelet in 18k Gold Vermeil. The Marlee comes with an engravable plate so that you can personalize your piece. Gold vermeil bracelets look great with other gold jewelry pieces, so feel free to mix and match them however you like.
Can you stack gold vermeil rings?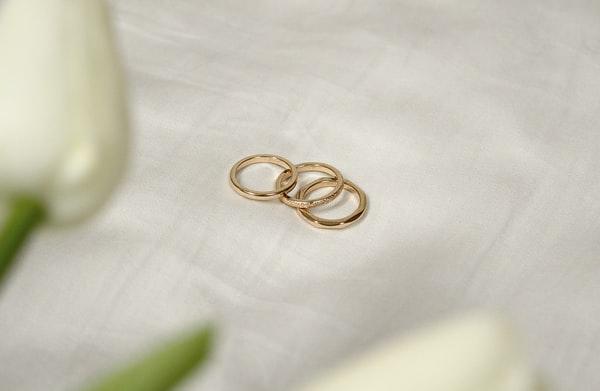 Gold vermeil rings can be stacked on one finger or on multiple fingers for an eclectic look. You can also mix and match different pieces of gold vermeil jewelry. The Davie 18k Gold Vermeil Band in Rainbow Moonstone is a great ring to stack with a more understated band like the Larissa Band Ring. If you prefer having just one ring on your finger, then the Bennett Double Band Ring provides you with a stacked look without having to wear multiple rings. Check out the Ari Heart rings for a playful touch to adorn your hands.
How do you wear a layered necklace look with gold vermeil jewelry?
Start with a basic gold necklace. This can be either a simple chain or a more elaborate design. The Roll Bar Chain Necklace is simple but still has a few minimal roll bar accents to add some interest. Then, you can add a pendant or charm necklace. This can be a simple disc, cross, or heart, or something more elaborate like an animal or bird. The Bristol 18k Gold Vermeil Link in White Sapphire adds a bold statement but still goes well with simpler pieces. There's also the Davis Locket Charm or the Ari Heart Pendant. If you want a layered look without the fuss, the Elisa Multi Strand provides layers to elevate a staple necklace look.
Gold vermeil jewelry is a great way to accessorize, and it can be worn with a variety of different outfits. The best way to accessorize with gold vermeil jewelry is to wear it with other gold jewelry and to make sure that your outfit is not too busy, allowing the pieces to really stand out.