If you could only have one pair of jeans in your wardrobe, it should be a pair of highly versatile, vintage 901 Levis. As they can easily be styled in a wide variety of ways and are a staple that you'll reach for on an everyday basis. Even if you have a wardrobe full of denim, continue reading to discover a few fashion-forward ways to style vintage high-waisted Levis 901 jeans.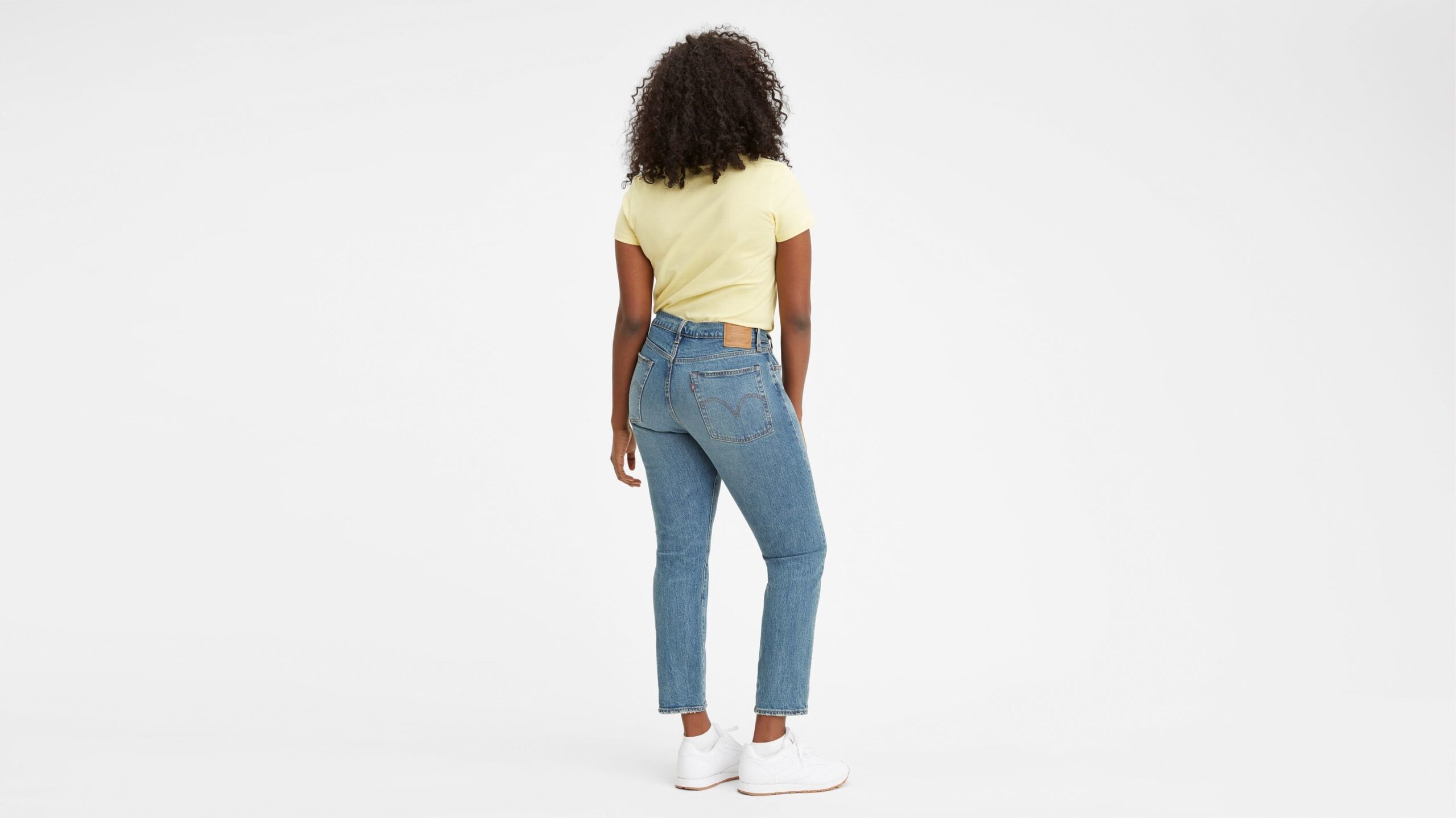 Vintage high waisted levis 901 jeans how to wear:
Create a high to toe vintage-inspired look:
Why not take inspiration from the past by creating an outfit that is 100% vintage inspired. For example, you may want to pair your high waisted vintage 901 Levis with a distressed vintage tee which you can tuck into your high waisted jeans and to wear a statement vintage Levis bandana in your hair. It's worth purchasing a Levis bandana as not only can you wear it in your hair but you can also tie it in a bow around your wrist or on a handbag, in order to create a fun style statement.
Pair them with a cute off the shoulder top:
For a fun summer appropriate look, pair your high waisted levis 901 jeans with an off the shoulder top. As your jeans are high waisted you may want to opt for a crop top off the shoulder top. Although if you're not a fan of crop tops you can often for a flowy bohemian off the shoulder top instead. If in doubt, you can't go wrong opting for a white, cotton off the shoulder top, that you can style in a wide variety of ways. To accessorize this look add a choker style necklace to your bohemian look. Alternatively, you may want to opt for dangly earrings instead.
A ribbed, long sleeve shirt in a neutral color:
Another option is to team a ribbed, long sleeve shirt in a neutral color such as white, black, grey or beige with your high waisted vintage jeans. If you're wondering what type of shoes to pair this outfit, a simple pair of white leather sneakers such as white Converse will suit this particular outfit. While a long sleeve top may not sound too exciting, you'll be surprised at how often you reach for it to pair with jeans. Especially if it boasts cool details such as a ribbed material.
A bodysuit:
If you don't want to have to worry about pulling your top down constantly or tucking a top into the waistband of your jeans, purchasing a bodysuit that you can wear under your jeans may be a game changer. Better yet if you wear a bodysuit under your vintage Levis you won't have to worry about bunched material and you'll be able to show off your small, snatched waist.
So if you're looking for creative, ways to style a vintage pair of jeans such as a vintage pair of high waisted Levis, it's well worth searching through your wardrobe to see if you own any of the items that are listed above.