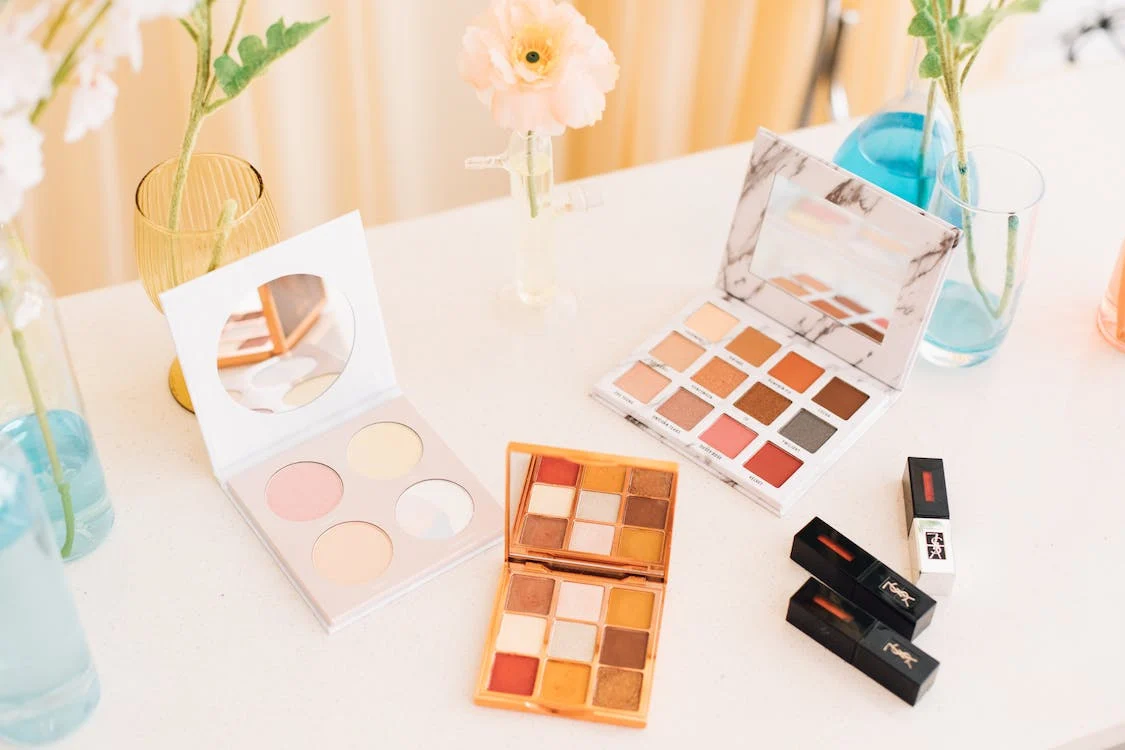 Slowly but surely, TikTok has emerged as one of the most popular social media platforms on the internet. At the same time, it has also become a space where content creators can let their work flourish.
According to Search Logistics, TikTok has over a billion active users worldwide. The app was downloaded over a billion times just between 2020 and 2021. Out of its one billion users, over 80 million are from the US.
SignHouse reports that every day, around 34 million videos are on TikTok. Many of these videos feature creators who take their time doing their makeup before creating the video and posting it online. However, in a lot of cases, their makeup routine ends up failing, simply because of a few small mistakes.
In this article, we'll look at a few things you must avoid when doing your makeup for a TikTok video.
Overlooking Skincare Prep
One of the most common mistakes people make when preparing for a TikTok makeup video is neglecting proper skincare. A well-prepped canvas is essential for achieving a flawless makeup application. Before reaching for your foundation and concealer, ensure your skin is thoroughly cleansed, toned, and moisturized. This will create a smooth base for your makeup, making it last longer and appear more polished on camera.
Using a primer is also crucial, as it helps fill in pores, smooth out fine lines, and improve makeup longevity. By skipping this step, your makeup may appear patchy, and imperfections could be more noticeable in your TikTok video.
Heavy Handed Application
TikTok videos often have a short duration, which means you need to make an impact quickly. However, going overboard with makeup application can be detrimental. Avoid using heavy-handed strokes, especially with products like foundation, blush, and eyeshadow. A cakey or overly contoured look may not translate well on camera and could make you appear unnatural.
Instead, focus on building up your makeup gradually, allowing you to control the intensity and avoid a messy finish. Remember, a little goes a long way, and blending is your best friend for achieving a seamless and professional-looking result.
If you're making an emotional TikTok that requires a few fake tear drops, choose your eye drops carefully. The last thing you'd want is to experience bacterial infections and vision loss for trying to create artificial tears, as was seen in the EzriCare Artificial Tears lawsuit.
According to TorHoerman Law, the EzriCare eye drops were recalled by the US FDA and are under investigation by the CDC. It was observed that using the product could lead to potential bacterial contamination. Therefore, apart from avoiding heavy-handed applications, you must also stay extra careful regarding the use of some products and do a bit of research on them before using them.
Ignoring Lighting and Filming Setup
Lighting plays a significant role in how your makeup looks on camera. The wrong lighting can distort colors, highlight imperfections, and make your skin appear washed out. Avoid filming in dimly lit rooms or under harsh, direct lighting, as they can both affect the quality of your TikTok video.
Instead, opt for natural light whenever possible. Film near a window or set up a soft, diffused light source that enhances your features and brings out the true colors of your makeup. Proper lighting will make your TikTok makeup video appear more professional and captivating to your audience.
Not Tailoring Makeup to TikTok's Style
TikTok is known for its quick, attention-grabbing content. To make your makeup video stand out, you need to tailor your application to TikTok's unique style. Avoid lengthy and intricate makeup routines that may lose viewers' interest quickly. Instead, focus on bold and captivating looks that can be executed in a short time.
Experiment with vibrant eyeshadows, creative eyeliner designs, or fun lip colors that instantly grab attention. Remember, the goal is to showcase your talent and creativity while engaging your audience within the short span of a TikTok video.
Ignoring the Importance of Editing
After recording your video, the editing process is your chance to refine and perfect your content. Avoid the mistake of posting raw, unedited footage as it may contain mistakes or distractions that could take away from your overall presentation.
Editing will help you enhance the quality of your makeup. At the same time, it can help reduce any lighting errors that may make your makeup look unnatural.
Use editing tools available on TikTok or external software to trim, crop, and add transitions to your video. Adjusting brightness, contrast, and colors can also help enhance the final result and make your makeup look even more stunning on screen.
Conclusion
According to CNBC, Americans spend around $722 each year on their appearance, including skin care. However, many TikTokers end up spending more than that on a single video. That's not necessary as your regular makeup routine will be more than enough to make an impact on the platform.
Just remember the tips we've provided above and prioritize your content above everything else. As long as you can do all that, you're sure to bring in a lot of views with your TikTok videos.