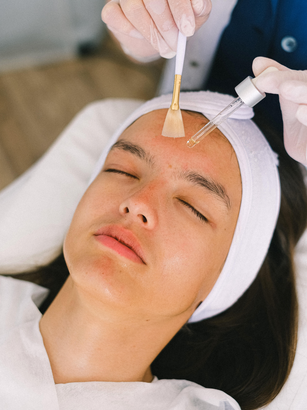 Cleaning our homes is an essential task, but using harsh chemicals can have negative effects on our health and the environment. Thankfully, there is a natural alternative that is both effective and safe: essential oils. In this blog post, we will explore how to use essential oils for cleaning your home, providing you with valuable insights into their antimicrobial properties and various applications. By incorporating these oils into your cleaning routine, you can create a fresh, inviting environment while minimizing exposure to harmful chemicals. Let's dive into the world of essential oils and discover how they can transform your cleaning experience.
Lemon Essential Oil for All-Purpose Cleaning
Lemon essential oil is a versatile powerhouse when it comes to cleaning. Its natural acidity helps cut through grease and grime, making it perfect for all-purpose cleaning. Add a few drops of lemon oil to a spray bottle filled with water and use it to clean countertops, sinks, and surfaces. Its refreshing scent will leave your home smelling fresh and clean.
Tea Tree Essential Oil for Disinfecting
Tea tree essential oil possesses powerful antimicrobial properties, making it an excellent choice for disinfecting surfaces in your home. Mix a few drops of tea tree oil with water or vinegar in a spray bottle and use it to clean high-touch areas like doorknobs, light switches, and bathroom surfaces. Its natural antibacterial properties will help eliminate germs and bacteria.
Lavender Essential Oil for Fabric Freshening
Lavender essential oil not only has a calming aroma but also works wonders for freshening fabrics. Add a few drops of lavender oil to a spray bottle filled with water and mist it onto your upholstery, curtains, and linens. Lavender's pleasant scent will help neutralize odors and leave your fabrics smelling delightful.
Peppermint Essential Oil for Natural Pest Control
Peppermint essential oil is an excellent natural deterrent for pests. Mix a few drops of peppermint oil with water and spray it around areas where insects may enter your home, such as windowsills, doorways, and cracks. The strong aroma of peppermint acts as a natural repellent, keeping pests at bay without the use of harmful chemicals.
Eucalyptus Essential Oil for Floor Cleaning
Eucalyptus essential oil is an effective addition to your floor cleaning routine. Add a few drops of eucalyptus oil to a bucket of warm water and use it to mop your floors. Its antiseptic properties not only help sanitize the surfaces but also leave a refreshing scent behind.
Important Considerations:
Always use high-quality essential oils from reputable brands like Young Living to ensure purity and effectiveness.
When using essential oils on surfaces, test a small, inconspicuous area first to check for any adverse reactions.
Keep essential oils out of reach of children and pets.
Essential oils are potent, so use them sparingly to avoid overpowering scents.
Cleaning your home can be both effective and safe with the power of essential oils. Lemon, tea tree, lavender, peppermint, and eucalyptus oils offer natural cleaning solutions, providing antimicrobial properties and refreshing scents. By incorporating essential oils into your cleaning routine, you can create a clean and inviting space while minimizing exposure to harsh chemicals. Remember to choose high-quality essential oils from reputable brands like Young Living for optimal results. Embrace the natural cleaning power of essential oils and transform your home into a healthier, fresher environment.