Praktik Bakery which is located in Barcelona isn't your average bakery, it's the very bakery-inspired hotel in the world. However, its novelty isn't the only reason why you should visit Pratik Bakery, To discover an honest Praktik Bakery Barcelona review, that highlights some of the reasons why you may want to visit Praktik Bakery during your next trip to Barcelona, simply continue reading.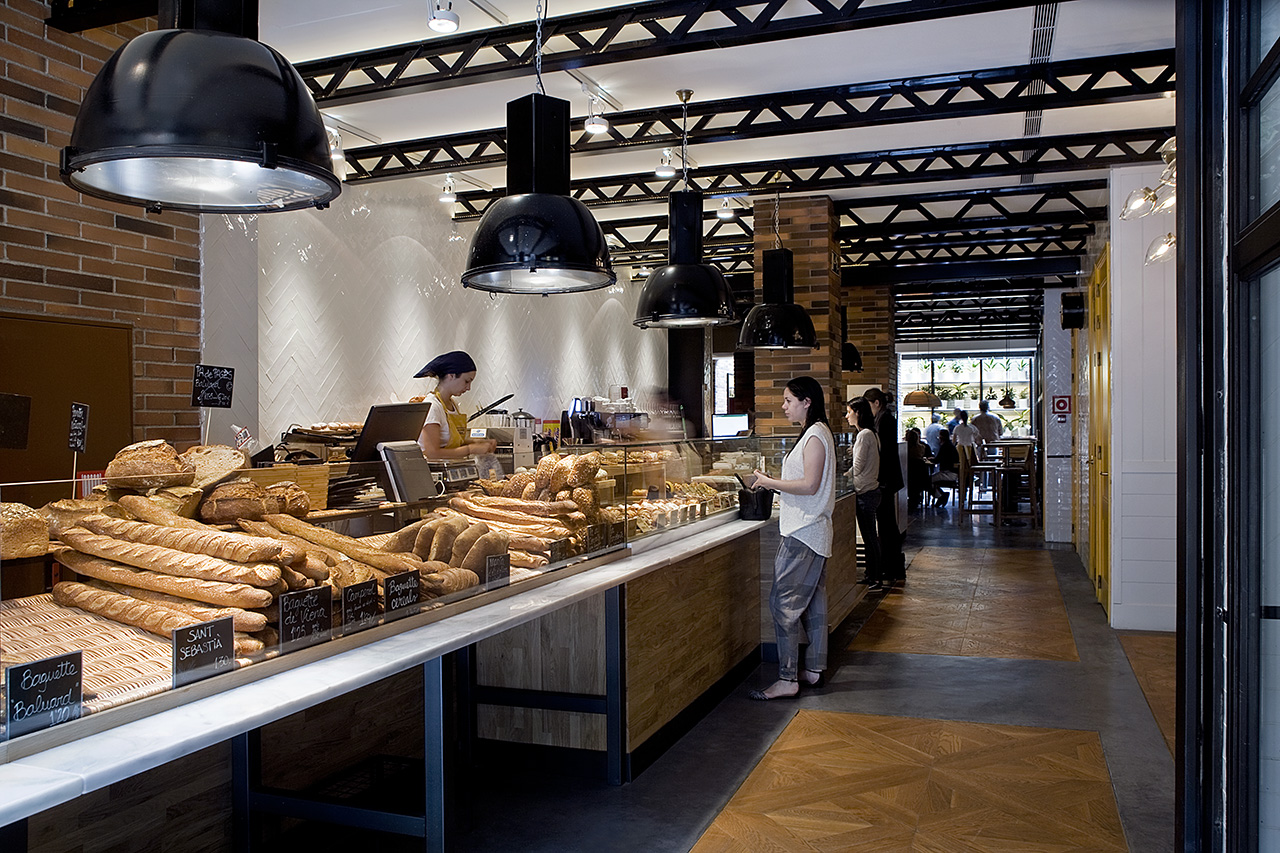 Praktik Bakery Barcelona Review:
Hands-on break making experience:
If you love the aroma of freshly baked bread, you're in luck as if you stay at or visit Praktik Bakery Barcelona you can book a unique bread experience. During which you'll get to learn the step by step process of baking a delicious loaf of bread from a family that boasts four generations of bread makers. If you're curious, you'll learn about kneading, dividing, rounding, forming bread loaves, fermenting, baking, and the importance of letting your bread loaves rest. Once your loaf is ready you'll be able to take it home or eat it at the bakery, the choice is yours.
If Spanish isn't your native language, it's worth noting that the experience is only offered in Spanish, however, an English recipe is available to take home. So if English is your native language, you can still take the class by watching what your instructors are doing and to practice the recipe when you learn following your English recipe at home.
You'll be able to sample freshly baked items for breakfast, lunch, or dinner:
You'll have plenty of opportunities to sample the baking that's on offer. You can purchase bakery products over the counter at the on-site bakery or at the hotel's on-site cafeteria. If you don't want to leave your hotel room for breakfast, you can even get bakery products sent to your hotel room via room service! So you'll be able to enjoy breakfast in bed in you fancy sleeping in!
The Baluard Breakfast:
One of the highlights of staying at Praktik Bakery Barcelona is getting to experience a Baluard Breakfast. A buffet breakfast which features a wide variety of items from the hotel's on-site bakery Baluard Bakery. As well as getting to sample different types of bread and mouth-wateringly delicious pastries, you'll also be able to eat cold meats from a local delicatessen that can be paired with some of the tasty breads that are on offer.
So what are you waiting for?
Not only is Praktik Bakery Barcelona known for its beautifully baked treats but the hotel itself has won itself a lot of praise. It was even recommended by Architectural Digest as one of the best boutique hotels in the world. So if you want to stay in a modern, chic hotel which is located in the heart of Barcelona and offers a wide array of facilities and amenities you may want to book your first stay at Praktik Bakery Barcelona. Alternatively, you don't have to stay at the hotel in order to sample some of the world-class culinary treats which are on offer!