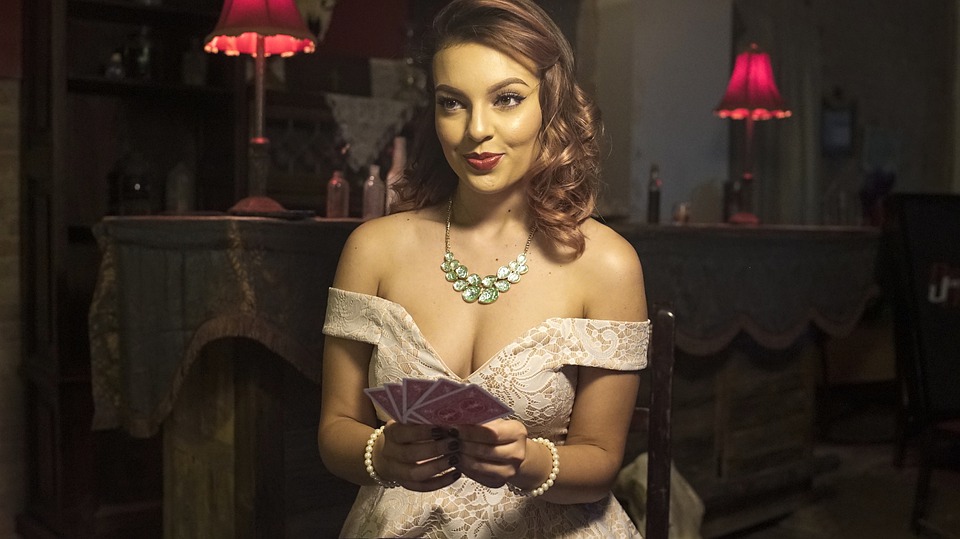 Last month, we caught a glimpse of the upcoming style and beauty trends from the Spring 2022 runways, which reflect post-pandemic dreams of freedom and revelry. Expect a lot of glitter and statement pieces, with high-gloss pouts and shiny, sleek hair reminiscent of the 90s. Indeed, next year's styles will be about glamorous, sparkling, and confident fashion.
In fact, a lot of it is reminiscent of styles you'd see in a casino or around poker tables. Poker players often have to dress sharp, so they can project success — whether they're still "fish" (inexperienced players) or full-grown card sharks. After all, what you wear affects your mood, performance, and how people perceive you. Let's take a cue from female poker icons, and how they dress to win:
Blend comfort and confidence
Despite the urge to dress impressively and match the decked out casino interiors, most poker pros choose outfits that let them play for hours on end without any discomfort. They prefer breathable, unfussy clothing so they can concentrate on their cards. And with most poker halls being air conditioned, layering with outerwear is a must — which is thankfully on-trend. Wearing a pair of vintage jeans with a well-fitting blazer over a velvet or silk camisole can be a perfect smart-casual outfit for your next poker tournament.
Master the art of power dressing
Some people think that a relaxed hoodie can lull poker opponents into getting their guard down, but wearing polished, semi-formal clothes or outfits that suggest you're a tough-cookie can work the other way around. In a male-dominated industry like poker, power-dressing helps female players stand out and intimidate the competition. Opponents will expect you to take the game seriously, and you can employ strategies that catch them off guard. Liv Boeree, for instance, is a formal professional poker player with multiple, international titles. In her TED Talk on decision-making, she dresses up a white shirt with a vest, boots, and a necklace, giving her a casual — but powerful — silhouette.
Accessorize with sunglasses, hats, and scarves
Accessories are great for completing outfits, but they're sometimes used as tools in a poker table. Scarves, hats, and sunglasses help shield your face from other players so they can't guess at your internal thoughts. Wearing these accessories can help you keep your poker face and make your bluffs more convincing. A bluff is one of the more well-known poker terms, and it happens when you bet with a hand that's not likely to win, unless you get your opponent to fold. When you're bluffing, you pretend you're playing a strong hand and unnerve your opponents. By concealing your expressions with an accessory, it'd be much easier to bluff through a game. Likewise, pairing an ordinary outfit with chic accessories can let you cultivate a more enigmatic appearance.
Lean into your femininity
Maria Ho has become the modern face of female poker players. Recently, she was invited by the Harvard Undergraduate Poker Club to discuss her experiences as a professional, especially as less than 5% of players in the World Series of Poker Main Event were women. Despite her success in a male-dominated activity, Maria Ho knows how to use cocktail dresses, cut-out tops, and sleek jewelry pieces to her advantage. Sometimes, introducing shocking, feminine ensembles to the table can throw off your opponents and mold their judgment in your favor. Leaning into "girly" pieces, especially if it's not your usual style, can refresh your wardrobe in a new way.