If you're searching for a centrally located, contemporary boutique hotel in Barcelona, you may be interested in staying at the Praktik Bakery Hotel Barcelona Spain. To discover why it's one of the best hotels in Barcelona. As if you're looking for an attractive, reasonably priced hotel to stay at in Barcelona which offers comfortable rooms and delicious food such as baked goods, it's well worth staying at Hotel Praktik Bakery Barcelona.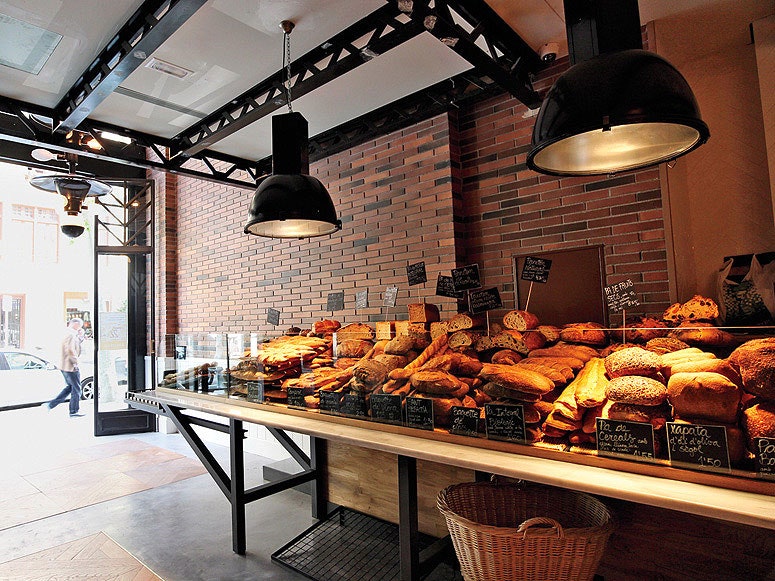 4 Key reasons to stay at Hotel Praktik Bakery Barcelona:
It's located within walking distance of a wide variety of attractions:
If you stay at the Hotel Praktik, you'll be within a short walking distance of a lot of Barcelona's most visited tourist attractions. Some examples of which include the Sagrada Familia which is only 16 minutes away and the Placa de Catalunya, which is also just a 15 stroll from the hotel. As it offers a 24 hour front desk, you'll also be able to get advice on some of the best eateries and attractions to visit.
It offers one of the best buffet breakfasts in Barcelona:
One of the hotel's most unique claims to fame is that it when it opened it was the first bakery-inspired hotel in the world. Today the hotel still offers a world class on-site bakery which offers a breakfast buffet every morning which features freshly baked bread and artisan pastries. So if you want to start your day off with a filling breakfast, for a day of action-packed sightseeing. If you sleep in and miss breakfast though, you'll be able to purchase baked goods from the cafe or the on-site cafeteria at any time of day.
You can learn how to bake fresh bread from some of the bakers in Barcelona:
If you enjoy the food which you sample at the hotel's breakfast buffet, cafeteria or bakery, you may want to book an interactive baking class, in which you'll get to learn how to bake a loaf of fresh Spanish bread. Which you'll be able to enjoy at the end of your baking workshop. One of the reasons why this workshop is a must do during your trip is that you'll be taught how to bake from a family who have baked bread for four generations.
It was named one of the top boutique hotels in the world by Architectural Digest:
The Hotel Praktik Bakery Barcelona was named as one of the top boutique hotels in the world by Architectural Digest and is known for offering a beautiful environment and tastefully appointed rooms which are always kept neat and tidy. So if you prefer staying at hotels that aesthetically pleasing and have attractive public spaces and rooms, you won't be disappointed staying at the Hotel Praktik Bakery Barcelona.
So if you want to visit Barcelona in the future and would like to stay at an attractive, comfortable, central hotel which offers plenty of on-site amenities such as an on-site bakery, choose to book your stay at the Hotel Praktik Bakery Barcelona. One of the best boutique hotels in the city.