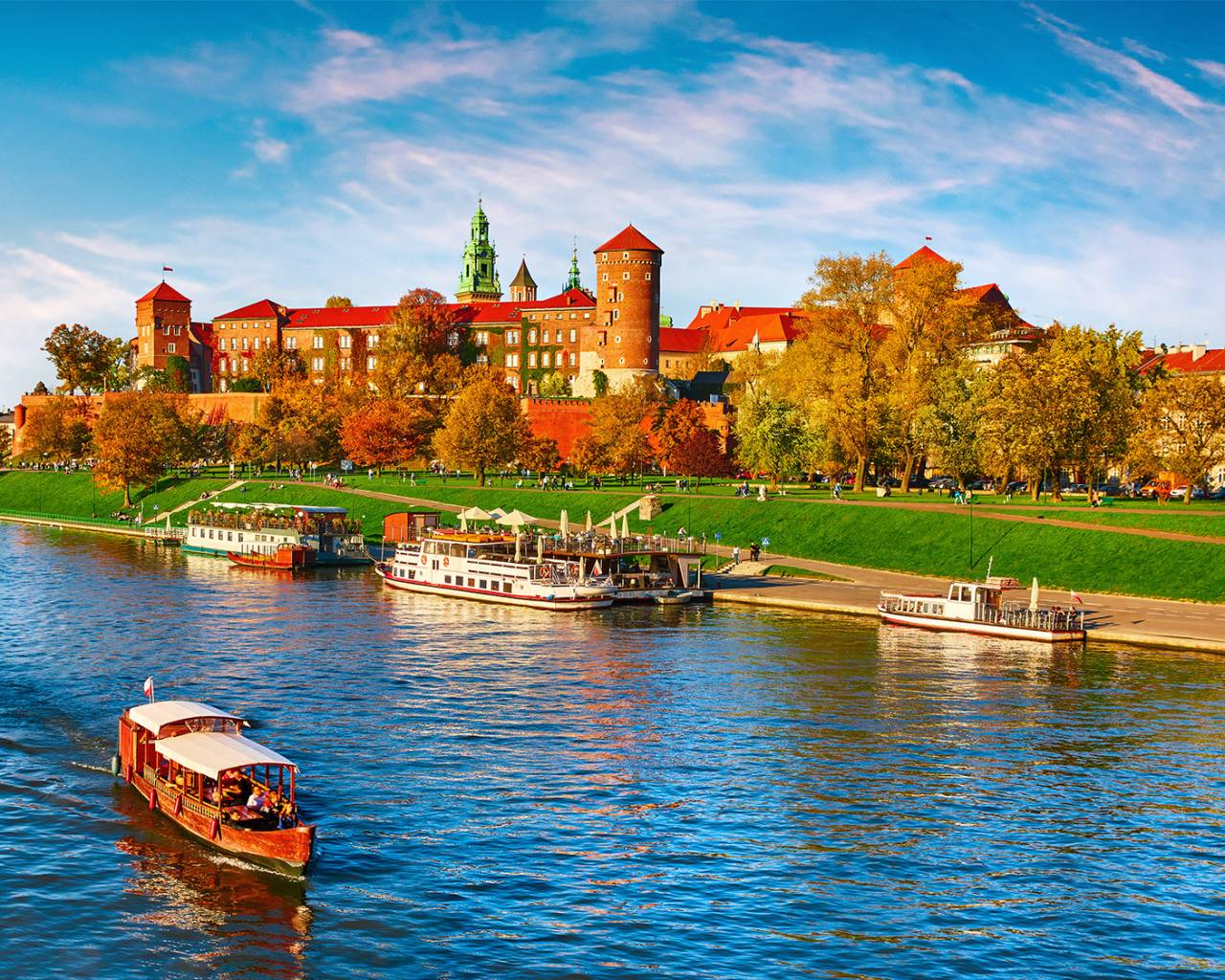 Eastern Europe holds a wealth of hidden gems, and Poland, with its rich history, vibrant culture, and warm hospitality, is undoubtedly one of its brightest stars. If you're seeking an unforgettable city break that combines history, art, and culinary delights, look no further than Poland. Join us on a journey as we explore the enchanting world of city breaks in Poland and delve into a 4-day adventure in Warsaw.
Warsaw: A Capital Reborn
Day 1: Arriving in Warsaw
Your adventure begins in the heart of Poland, in its capital city, Warsaw. After arriving at Warsaw Chopin Airport, make your way to your chosen accommodation. Whether you opt for a chic boutique hotel or a cosy Airbnb, Warsaw offers a variety of lodging options to suit your preferences and budget.
Exploring the Old Town
Once you've settled in, start your exploration of Warsaw by visiting the Old Town, a UNESCO World Heritage site. Stroll through the cobbled streets, marvel at the meticulously restored historic buildings, and take in the vibrant atmosphere. Don't miss the chance to visit the Royal Castle, a symbol of Poland's rich royal heritage.
Dinner at a Traditional Polish Restaurant
For dinner, indulge in authentic Polish cuisine at a traditional restaurant. Savour classics like pierogi (dumplings), bigos (hunter's stew), and kielbasa (sausage) while enjoying the warm hospitality of the locals.
Warsaw: Art and Culture
Day 2: Warsaw's Museums
Begin your second day in Warsaw with a visit to some of the city's renowned museums. The Warsaw Uprising Museum offers a poignant look into the city's history during World War II, while the POLIN Museum of the History of Polish Jews provides insight into the rich Jewish heritage of Poland.
Lunch at Milk Bars
Experience a taste of communist-era Poland by having lunch at a milk bar. These retro eateries offer hearty, home-cooked meals at affordable prices. It's a unique and authentic dining experience.
Wilanów Palace: A Royal Gem
In the afternoon, head to Wilanów Palace, a magnificent baroque residence that rivals some of Europe's finest palaces. Explore the beautifully landscaped gardens and delve into the opulent world of Polish royalty.
Warsaw: Modern Vibes and Nightlife
Day 3: Contemporary Warsaw
Your third day in Warsaw is all about experiencing its modern side. Start with a visit to the Neon Museum, a unique institution dedicated to preserving Poland's Cold War-era neon signs. Then, explore the contemporary art scene at the Museum of Modern Art.
Lunch at Hala Koszyki
Hala Koszyki is a trendy food hall that offers a variety of cuisines, making it the perfect spot for a diverse and delicious lunch.
Chopin's Warsaw
In the afternoon, immerse yourself in the music of Fryderyk Chopin, one of Poland's greatest composers. Visit the Chopin Museum and then take a stroll through Łazienki Park, where you can find the famous Chopin Monument. If you're lucky, you might catch a live Chopin piano performance in the park.
An Evening in Warsaw's Nightlife
Warsaw comes alive at night, offering a vibrant nightlife scene. Whether you prefer cozy jazz clubs, bustling bars, or high-energy nightclubs, Warsaw has something for every taste. Enjoy a night out, sipping Polish vodka or craft cocktails while dancing to eclectic beats.
Day Trips from Warsaw
Day 4: Exploring Beyond Warsaw
As your 4 days in Warsaw come to an end, consider taking a day trip to nearby destinations. One excellent option is Łódź, a city known for its industrial heritage and vibrant street art scene. Alternatively, you can explore the historic city of Lublin or pay a visit to the haunting Auschwitz-Birkenau concentration camp memorial.
Kraków: A Jewel of Poland
While Warsaw offers an incredible city break experience, don't forget to explore other Polish cities like Kraków, Wrocław, or Gdańsk. Each city has its unique charm and cultural treasures waiting to be discovered.
Practical Tips for City Breaks in Poland
Currency and Payment
Poland uses the Polish złoty (PLN) as its currency. Credit and debit cards are widely accepted in cities, but it's a good idea to have some cash on hand, especially in smaller towns or markets.
Language
While Polish is the official language, you'll find that many people in the tourism industry, especially in larger cities, speak English and other European languages.
Public Transportation
Poland's cities have well-developed public transportation networks, including trams, buses, and metro systems. Consider purchasing a travel card or pass for convenience.
Local Cuisine
Don't miss the opportunity to sample traditional Polish dishes like pierogi, kielbasa, and barszcz (beetroot soup). Polish cuisine is hearty and flavorful, making it a highlight of your visit.
In Conclusion: Unforgettable Polish City Breaks
City breaks in Poland promise a journey filled with history, culture, and culinary delights. Whether you spend 4 days in Warsaw or explore other Polish cities, you'll be captivated by the country's unique blend of tradition and modernity. Poland's warm hospitality, rich heritage, and vibrant atmosphere make it an unforgettable destination in the heart of Eastern Europe. So, pack your bags and embark on a city break adventure that will leave you with lasting memories and a deeper appreciation for this remarkable country.