Whether you were born long after the 80s ended or you experienced the 80s first hand, if you'd love to put together an 1980s inspired outfit you've come to the right place. Simply continue reading to discover a few fun 80s rock looks for ladies. You'll even learn how to style a leather jacket which boasts oversized shoulder fans, which screams 1980s.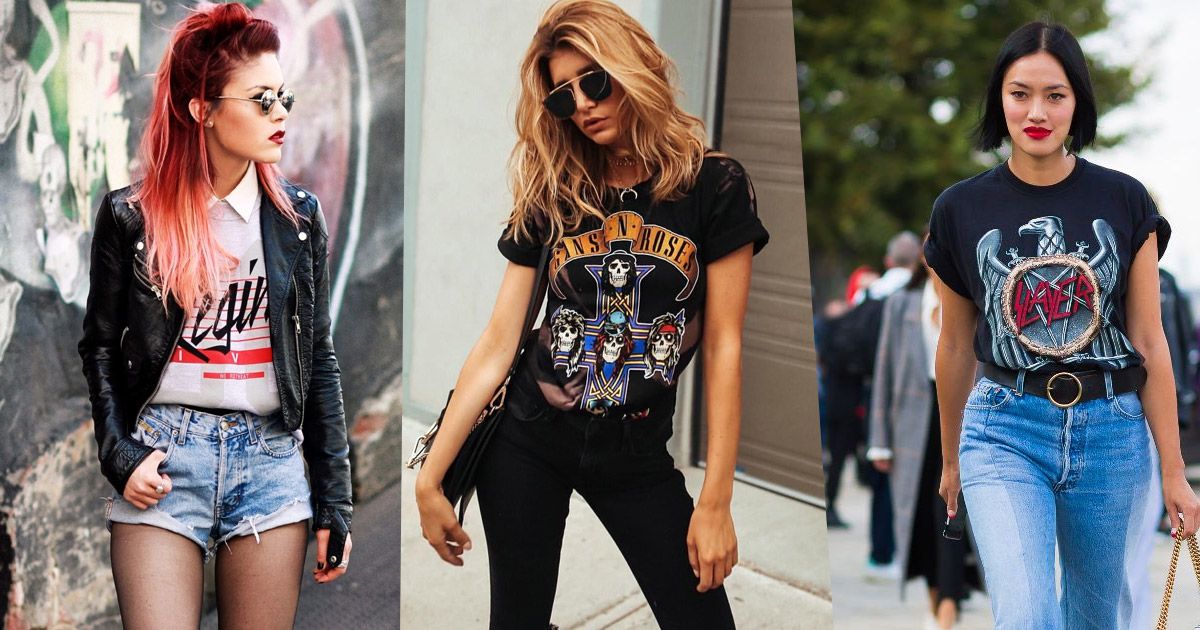 80s Rock Look For Ladies:
Oversized shoulders trend 80s glam rock leather jacket outfit:
If you want to splash out on one 80s inspired item or a genuine vintage 80s item to add to your growing wardrobe, it's a wise idea to invest in a leather jacket that features oversized shoulders. As oversized padded shoulders were all the rage in the 1980s. If you're unsure of how to style your new 80s leather jacket, try pairing it with high waisted, acid wash jeans from your local thrift store and a neon colored tee. Such as a bright lime colored tee or a hot pink tee. Alternatively, you can pair a plain white tee that you already own with your 80s glam jacket instead as white t-shirts were also common in the 80s.
Alternatively, you may want to pair your rock leather jacket with an 80s style dress. One type of dress that was particularly popular in the 80s is the polka dot dress. Which is great as you shouldn't have any trouble finding a modern polka dot dress that has 80s inspired vibes that you can wear under your new glam rock jacket.
If you plan on wearing your jacket to a fancy event such as a glamorous 80s themed party or simply want to wear your jacket to a special event such as a party, you may want to wear a sparkly sequined dress under your 80s jacket. Again, you shouldn't have any trouble finding a sparkly dress to wear with your new jacket.
Add 80s accessories to your outfit:
For example, if you wear a sparkly dress underneath your 80s glam rock leather jacket you may want to wear an oversized velvet bow in your hair or a sequin scrunchie to add a bit of 80s flair to your outfit. One 80s star who you may know of who wore a velvet black bow in her hair in multiple music videos was Maddona. So if you'd like to emulate her fashion style, it's well worth purchasing or crafting your own DIY bow.
If you're attending a costume party, you also won't look out of place if you opt to wear fish net style gloves. If you want to fly under the radar, simply opt for a black pair while if you don't mind standing out and turning heads, you may want to opt for a neon pair. such as a bright yellow pair of fish net gloves.
So if you wish you could travel back in time to be an 80s rock star, it's well worth taking valuable style advice from some of the outfits which are listed above. Especially if you love 80s style.