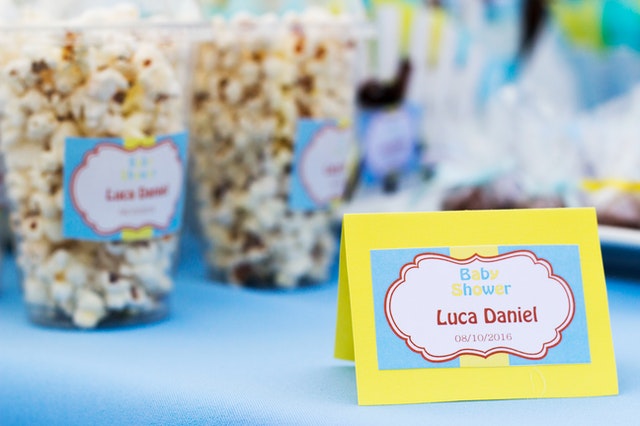 Babies bring happiness and joy to any family, right from the time they are conceived. The period of pregnancy is one the most special times. The parents and family have dreams and expectations which they can feel growing inside with the baby. A baby shower is a day in a would-be parent's life to make the journey memorable with blessings and best wishes from friends and family. This is the traditional way of grandparents, cousins, friends, and loved ones coming together and showing support to the parents-to-be and together celebrating the joy of welcoming a new family member.
This day being very important, everything related to this day should be memorable, even the invitation cards. Often people think that the game decides on the invitation card at the last moment and focus more on other aspects of the baby shower. All the aspects are equally important but leaving the decision of invitation cards for the last moment is not a very good idea.
Here are certain do's and don'ts that you would find helpful and should go through before choosing your baby shower invitation cards.
Do's
Whenever deciding on the theme of a baby shower invitation template you should keep in mind the theme of your party. The invitation card should be a small resemblance to what you're planning ahead for your party. This would give the guests an insight into what they can expect at this get-together.
You have to be sure and decide beforehand whether you want to disclose the gender of the baby. If you are ready to disclose the gender then you should also think of portraying it through your invitation card. For example, you can look for baby girl-inspired invitation cards if you are welcoming a baby girl. There are many ideas available online. You can book your cards from a store or you can also opt for an online card printing store, where you can customize the card with the designs of your choice and get them printed and delivered to your home in time.
You should have a list of people you want to invite even before you choose the theme of the baby shower invitation cards. The design of the card can be selected just before buying the card as well. you can finalize a card with everything you want on it and place an order. But keeping a list of people you want to invite handy is a very vital part and should be done much before the card selection process. This would let you have a raw idea of how many people you need to send cards to and then you can place an order for those many cards. For instance, if you have ten guests that need to be invited then it would be easier for you to finalize a card and place an order since you would know how many of them you need. While you do this it is also important that you remember that you have 3-4 extra cards printed. It would help you during the last moments. If you forget to mention someone's name in the list you will have these cards handy that can be used in the final moments while sending the invitations.
Try to add messages that are personal to you and express your gratification and love for the people who are willing to join you in this happy moment. A message that is straight from your heart will better express the happiness you are about to share with your loved ones.
Don'ts
Try to keep it simple. you might have a lot of ideas for the baby shower templates but try to focus on simpler yet effective design ideas. If you try to put different designs that you liked into one card, it would definitely look like chaos. So choose one design and stick with it.
Try to involve closed ones into the design ideas together. If you like someone's idea better later then you will have to change the design patterns again and that can cause a lot of trouble. So sit together with your close family and friends, discuss the ideas and then finalize the design of the card. Don't try to involve many people in this because this would also result in chaos and will affect your decisions.
Most important-
Always remember that whatever you do this is a special time and would not return, so enjoy every moment of this time. The basic idea behind the baby shower is to have fun with your close family and friends. Don't let anything or anyone take that from you. You are welcoming a new member to your family and you are happy about it. Share this happiness with everyone who is as happy as you to welcome this new member.
Do you have any questions about this article? Click here to contact us today.